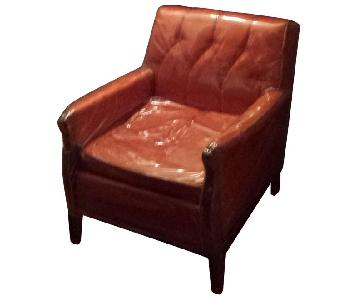 3 Seater Couch + Arm Chair
This item is no longer available
3 Seater Couch + Arm Chair
Est. retail: $900
|
78% off
|
Set of 2
---
Product details
Seller's Notes: Need more space in my area. This couch and armchair take up too much space. They are not really used therefore I bought a smaller love seat to maximize my space. Both items are covered by the original plastic it was bought in. The plastic on the couch cushions are a bit torn. Plastic could be removed if desired, or turned around to face the inside of the couch..
Brand: Other
Condition: Satisfactory: Moderate wear and tear, but still has many good years left
Age: 7+ Years Old
Overall Dimensions: Width: 29 inches, Height: 30 inches, Depth: 31 inches
+ Read more...
Sustainability Impact
By purchasing this item, you're contributing to a more sustainable future.
Click to Learn More
Ready to start selling?
Create a listing
Meet our delivery team
Our delivery team does more than move furniture - they're here to support customers and make the process of buying, selling and moving furniture easy. They make what we do possible.
Learn more about our delivery team