Our month­ly "in demand" roundup up tells you exact­ly what fur­ni­ture to sell on Apt­De­co this month. Get the inside scoop on what cat­e­gories and brands are sell­ing the fastest on the site, aka what buy­ers want right now. It's a seller's game at Apt­De­co, and demand for trendy fur­ni­ture is always high. While all types of fur­ni­ture sells on the site, these are the most sought after pieces at the moment. Mean­ing, if you have one of the below items that you're ready to part ways with, you should list it ASAP!
January's Top Sellers
Buy­ers can't get enough of the below items. They're sell­ing like hotcakes—so hop to it!
Two-Seater Sofas
Just in time to cozy up for win­ter, two-seater sofas are major­ly in demand on Apt­De­co. They're great for small spaces, afford­able, and can be visu­al­ly appeal­ing mak­ing them the per­fect pick for a city apart­ment or small­er space. Sell yours and upgrade to some­thing a lit­tle roomier—there's a buy­er out there who will be grateful.
Floor and Wall Lamps
Floor lamps and wall lamps are still hav­ing a moment! They're both part of our decor sam­ple sale (buy­ers get $20 deliv­ery on small items), mean­ing peo­ple are more like­ly to pur­chase them this month. But in gen­er­al, light­ing is hav­ing it's moment in the…spotlight. List your extra light sources here.
Armoires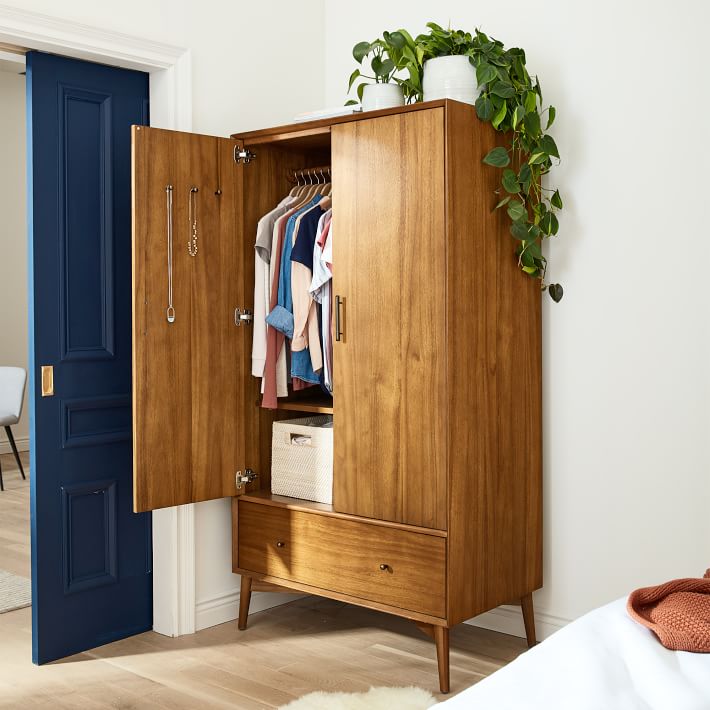 Armoires—always a great small space solu­tion. They can func­tion as a clos­et and dress­er, and take up more space ver­ti­cal­ly than hor­i­zon­tal­ly. They also add more flair to a small room than a tra­di­tion­al dress­er might. If you're ready to sell one of these bad boys, the buy­ers are plentiful.
Bookcases
Book­cas­es are the per­fect item for a small space or rental, which is why they're so pop­u­lar on Apt­De­co! They offer end­less decor vari­a­tions with­out putting holes in your wall—a win-win. Book­cas­es are pop­u­lar in many shapes and sizes, but we're see­ing a lot of min­i­mal­ist and indus­tri­al-look­ing ver­sions fly­ing off the shelves site. Have one of your own to trade in? Sell it here.
Office Chairs
Nor­mal post-pan­dem­ic life took a detour this Jan­u­ary (curse you, Omi­cron!), which means a lot of peo­ple who were going to the office might be search­ing for a quick office chair to hold them over. If you're one of the few head­ing back to the office full time and ready to part ways with your pan­dem­ic part­ner-in-crime sell it here and use the funds on your com­mute cof­fee habit.
January's Top Brands
These are the brands that have grown in popularity the most this month. People are searching for these often, and ready to purchase.
Have an item from one of these stores? It's like­ly to sell quick­ly, and leave you with a chunk of change!
Our list of the most in-demand items on Apt­De­co changes month­ly and is affect­ed by sea­son­al­i­ty and trends. Check back here every month to get the lat­est updates on what fur­ni­ture to sell.
Ready to list something new?
Or, check out our tips on how to sell faster.