One trend we've been seeing over the past couple of years is incorporating old trunks as design elements. From coffee tables to seating at the foot of beds, we've seen these popping up everywhere. They're a stylish way to store seasonal items, while doubling as a table or seating.
Residence Style
Decoist
With Memorial Day coming up, we had to pay tribute to these iconic pieces. Some of the easiest vintage trunks or footlocker, as they're sometimes called, to find date back to WW1 or WW2. Frequently soldiers shipped their wartime belongings in these trunks and kept them at the foot of their bed.
If you find one, they will often have a name and address inscribed on the trunk, giving these vintage ones a bit of history. Locally, you may find one addressed to the Brooklyn Army Terminal, the exit point of many soldiers during the second world war.
Some people keep these family heirlooms, passing them down several generations. Others choose to move on, leaving a huge variety of these trunk footlockers available for sale, like these gems.
Gold Rush Wood Steamer Trunk
Vintage Military Footlocker Trunk
Retailers like Restoration Hardware have taken this trend and made it their own. For a more up-to-date version that hasn't been across the seas and back, you can choose something like this.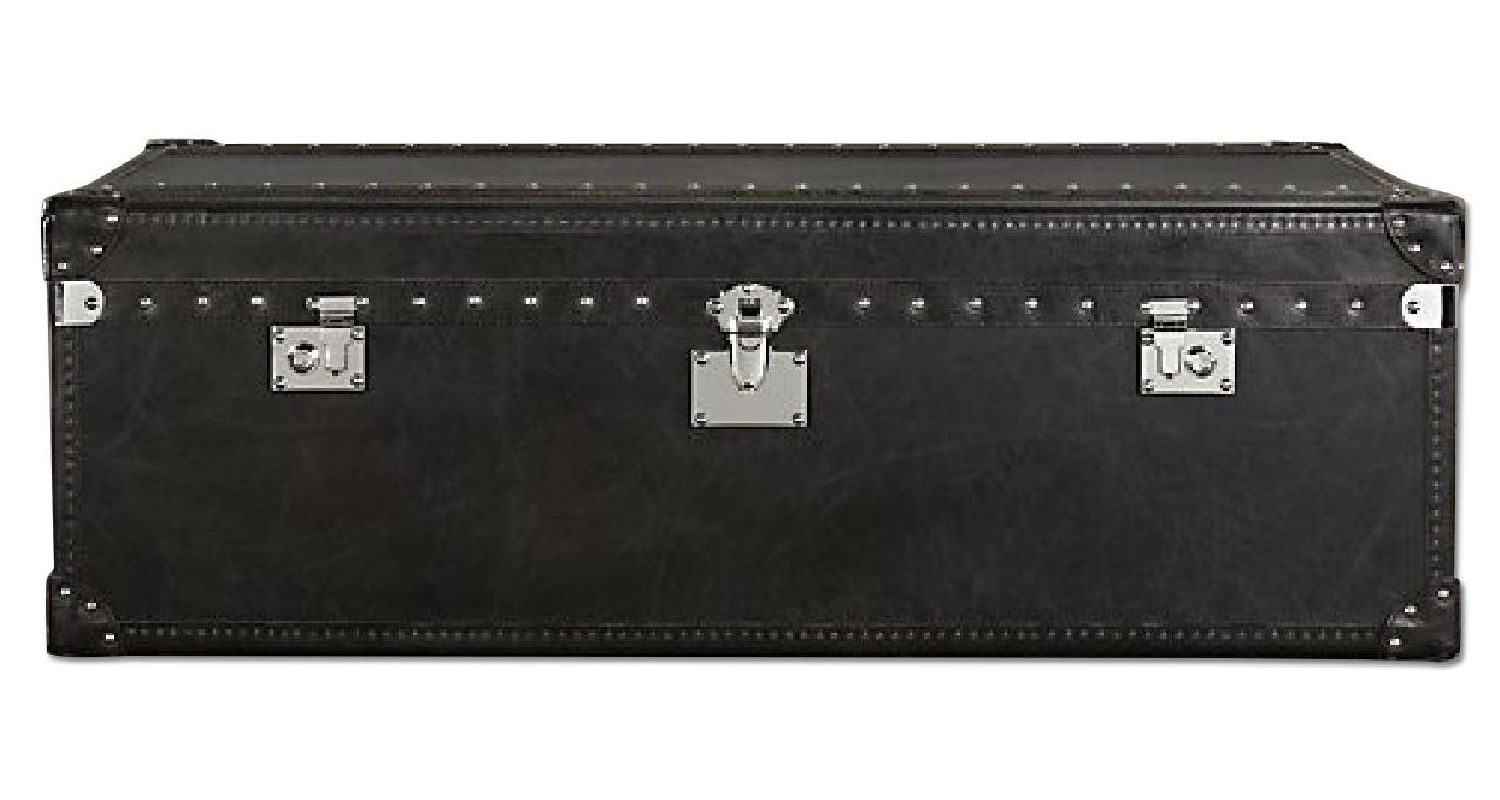 Restoration Hardware Leather Trunk
Regardless of the trunk you go for, they're a must have for a space that needs to be versatile. They provide much needed storage, while looking just fantastic around the home.