Fun fact, Chelsea is named after the home of a British landowner, Saint Thomas More, located in NYC. The complex, called The Chelsea, was in turn named after Chelsea, London, where More previously resided. Fast forward two centuries from its inception, it has become one of New York's hottest neighborhoods due to its beautiful parks and public spaces.
Defined as the area between Avenue of the Americas (6th Avenue) and the Hudson River, north of 14th Street and south of 34th Street, Chelsea is a trending neighborhood that houses fantastic attractions such as The High Line and Hudson River Park.
Accessibility
Chelsea is easily reached by subway. The (N, Q, R) trains run diagonally across the northeast corner of Chelsea while the (B, D, F, M, 1, 2, 3, A, C, E) trains run vertically through Chelsea below 7th and 8th Avenues. The (L) train runs horizontally along the bottom edge of the neighborhood. For those who wish to stay above ground, the (M14D and M14A) buses provide horizontal transportation while the (M20 and M12) buses provide vertical transport throughout Chelsea.
Lifestyle
This popular neighborhood has undergone dramatic transformation over the past fifteen years. The city has put an enormous amount of money into public projects like The High Line Park while developers have put up trendy facilities like Chelsea Market. As a result, Chelsea is known for its remarkably down-to-earth and calming vibe.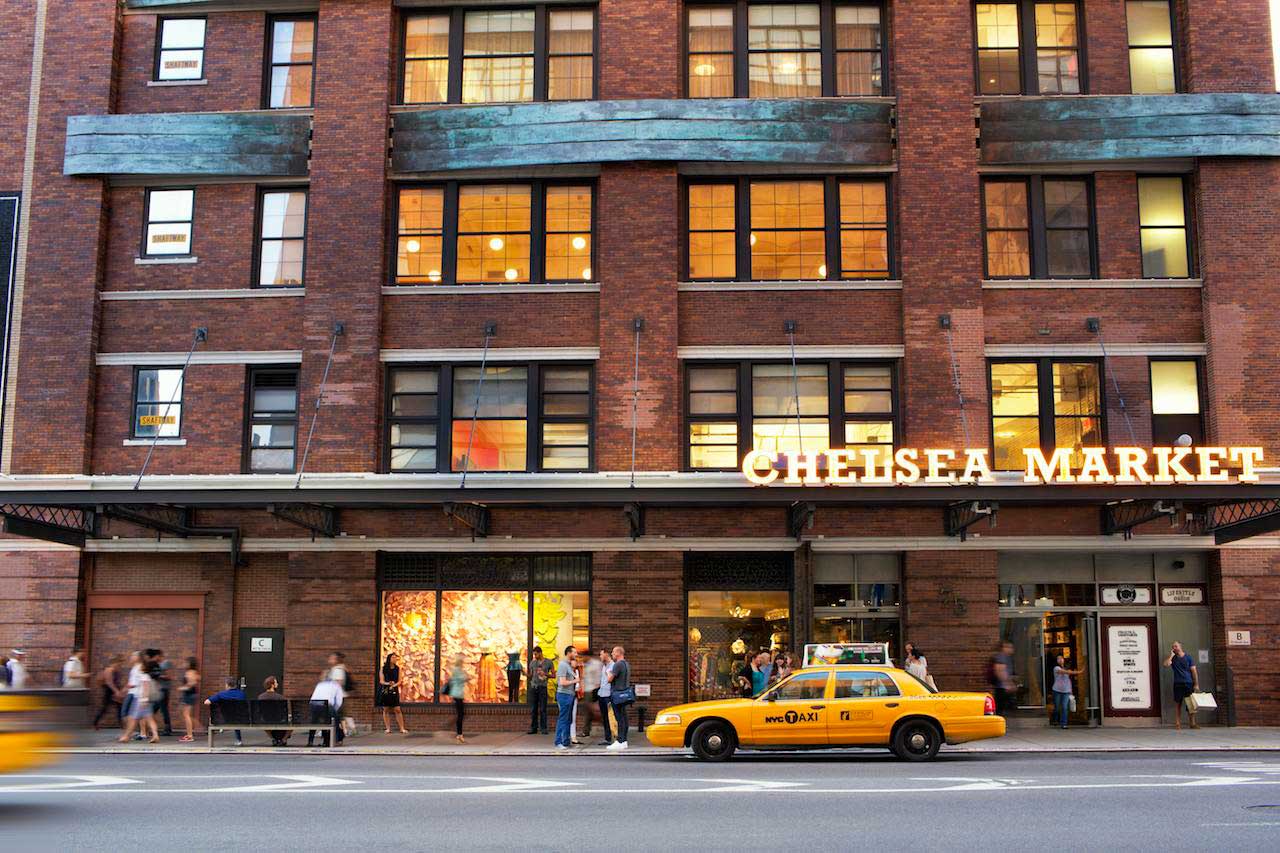 Restaurants and Shops
The far west side bar scene is much smaller than it used to be fifteen years ago when the bar district stretched from 10th all the way into the 30s on 9th Avenue. However, fantastic Chelsea dining spots include Num Pang's Cambodian cuisine and Lucy's Whey where you can find some of the best cheeses in the country. In terms of shopping, Anthom and Buffalo Exchange provide unique and trendy fashion choices that will ensure anybody will stand out from a crowd.
Cost of living
If you are looking to buy in Chelsea, keep in mind that the median sale price as of 2016 is $1.38 million, which is higher than the median sale price in Manhattan as a whole. On the other hand, its average rent price is $3,500/month compared to Manhattan's average of $3,100/month.
Decorating your Apartment
Provoked by its unique architecture, Chelsea evokes a world-class vibe that inspires a contemporary vibe. With that in mind, we suggest having fun with your space and going curvy – try adding a round table or a curvy accent chair to create a sophisticated look in a effortless way.
Lastly, spice things up a bit with a glass top table and a statement lamp to nurture an impression of openness that will flatter your space.
This post is contributed from our friends at TripleMint. TripleMint is a full-service real-estate brokerage that combines technology, teamwork and personalized service. Its advanced, easy-to-use platform pools listings and updates continuously, allowing its users to see everything NYC brokers see. Maybe more.
refs
Did you like this blog post? Share it with a friend who might like it too:
Send email!